mi6 confidential
magazine

Renew Your Pre-Order
Enter your email address in the box below and we will email you a unique link to confirm your details and complete the renewal process.
Consider creating an account
We have a new user account system to minimise the friction of reviewing your orders and subscribing to MI6 Confidential.
Get a deal on past years' magazines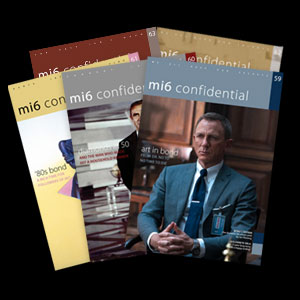 Save on shipping when you order an MI6 season of magazines together. Currently shipping around the world for £35.00 / $50 +p&p.