mi6 confidential
magazine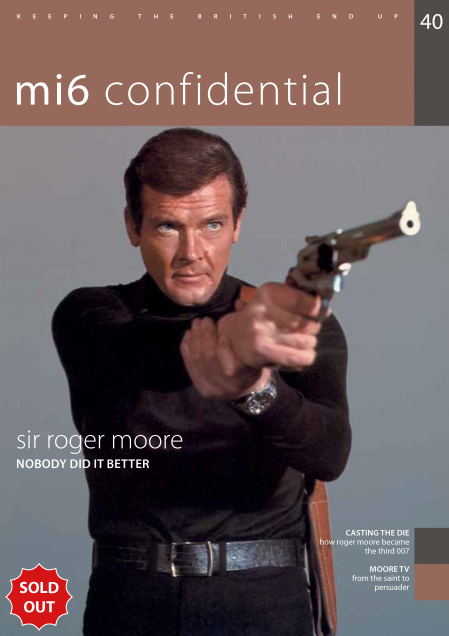 Currently Unavailable
We are out of stock of this issue or bundle.
Choose Your Country or Region
Choose Your Country or Region
issue 40, volume 11, august 2017
We lost one of our most beloved British actors, and longest-standing 007, Sir Roger Moore, to cancer in May of this year. Sir Roger was not only a fine 007, he was a true gentleman, humanitarian, and raconteur. This issue celebrates his first four Bond adventures, from Live And Let Die to Moonraker.
We simply couldn't pack in a fitting tribute to all seven of his 00-films in a single publication, as such this issue is released and intended to be enjoyed alongside issue 41. Few can claim to have lived the full and eventful life Roger enjoyed and we should count ourselves fortunate that he shared so much of it with us. Nobody did it better.
In This Issue
Casing the die - How Sir Roger was introduced to the world as 007
What shall we drink to, Mr. Bond? - Live And Let Die
One golden shot - The Man With The Golden Gun
Keeping the British end up - The Spy Who Loved Me
Out of this world - Moonraker
Roger Moore's TV years - Saint, Persuader and knight in shining armour
Look Inside