mi6 confidential
magazine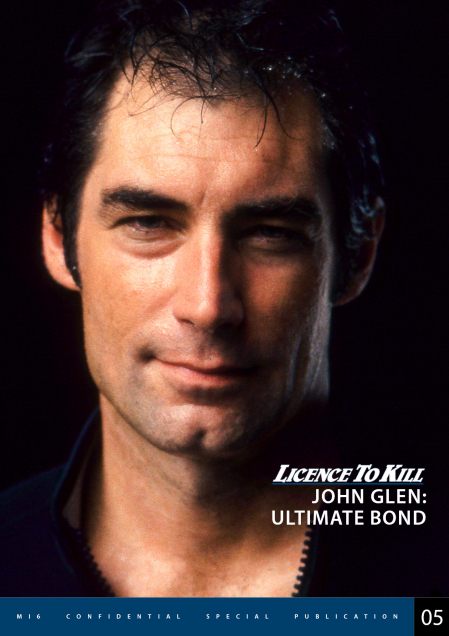 Order Now
This very special magazine is shipping for: £17 / $22.00 / €20 + P&P


Check Out With Credit Card
NB: this issue is unavailable in one or more regions.
special 5, december 2021
In 2017, after ten years of service, MI6 Confidential introduced a new special format: a limited-run 100-page perfect bound issue of the magazine taking a deep dive into one particular facet of the franchise. The fifth release hands the microphone back to long-serving Bond director, John Glen taking a look back at his ultimate film as helmsman, Licence To Kill.
Other directors came and went from the franchise in the blink of an eye, but Glen earned his place as one of the most trusted, influential and creative confidants to producer Albert R. 'Cubby' Broccoli. In this special issue of MI6 Confidential magazine, we invited the director to reminisce on his final Bond film. To date he has helmed the greatest number of Bond pictures, and whilst Licence To Kill was one of the least commercially successful Bonds, it is undergoing something of a renaissance and reassessment with enthusiasts. Its simple story of revenge appealed to star, Timothy Dalton, and is – in a sense – timeless. Dalton was able to influence some more of the characterisation, and even costuming, helping to make him happier and more assured in the role.
In This Special Issue
100 page special magazine; professionally printed; perfect bound
Foreword by Robert Davi
John's memories of the pre-production process, including recces in China
Rarely-seen art from pre-production
Script history and last-minute character changes
Dozens of behind the scenes stills from Glen and other collectors
Look Inside