mi6 confidential
magazine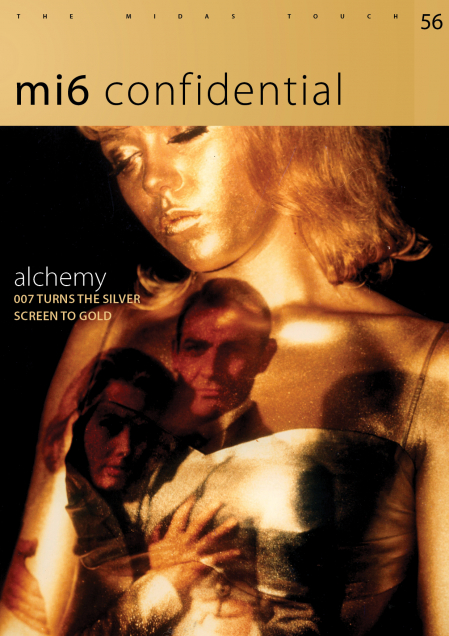 Order Now... For The Whole Year

Receive this issue immediately and save on the rest of the 2020 magazine season. Five magazines from £28 plus p&p.

Order 2020 Magazine Season »
Order Now
This text-rich, full colour magazine is shipping worldwide for: £7.00 / $9.50 / €8.50 + P&P


Check Out With Credit Card
** This magazine ships from the UK or US.
Amazon not available for this issue.
Choose Your Country or Region
Choose Your Country or Region
issue 56, volume 14, september 2020
Take a journey back to James Bond's third outing with this special collector's issue of MI6 Confidential, celebrating Goldfinger.
Collected amongst these pages are original press materials used to promote the film and lure audiences to cinemas back in 1964. With a new director overseeing an increased budget, this issue is a fascinating snapshot in time just as Bondmania took over the world and Goldfinger became a commercial and critical success securing 007 and EON Productions' place in the history books.
In This Issue
Sadism for the Family - Sean Connery interview
A Roll in the Hay - Honor Blackman interview
Plus fascinating contemporary publicity features:

Dead Weight
Goldfinger: Most Elaborate Production of James Bond Adventure
How to Win at Golf – By Cheating
Honor + Sean = Double Dynamite
Look Inside