mi6 confidential
magazine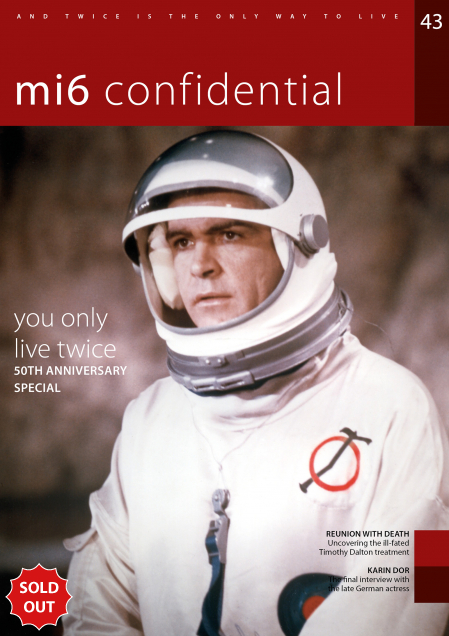 Currently Unavailable
We are out of stock of this issue or bundle.
Choose Your Country or Region
Choose Your Country or Region
issue 43, volume 11, december 2017
Twice is the only way to live, and this year marks the 50th anniversary of 'the big one.' Following up the record-breaking success of Thunderball was always going to be a daunting task, so EON Productions brought in a fresh director to the series who would go on to make three Bond pictures on the biggest scale imaginable. It's with great sadness that the Karin Dor interview published her was her last, as the German actress passed away in November.
Also in this issue we take an in-depth look at the You Only Live Twice-inspired treatment that was developed for what would have been Timothy Dalton's third 007 outing.
In This Issue
Double Trouble - The story of two Japanese Bond Girls who walked away from fame
Karin Dor - The late German Bond Girl in her final interview
Reunion With Death - You Only Live Twice inspired an unused script for Timothy Dalton
Bigger Bangs - Dubbing editor Norman Wanstall reflects on his final Bond film
Abandon The Controls - Renowned restaurateur Michael Chow remembers his brush with 007
Beyond Bond - Director Matthew Vaughn talks Kingsman: The Golden Circle
Look Inside