mi6 confidential
magazine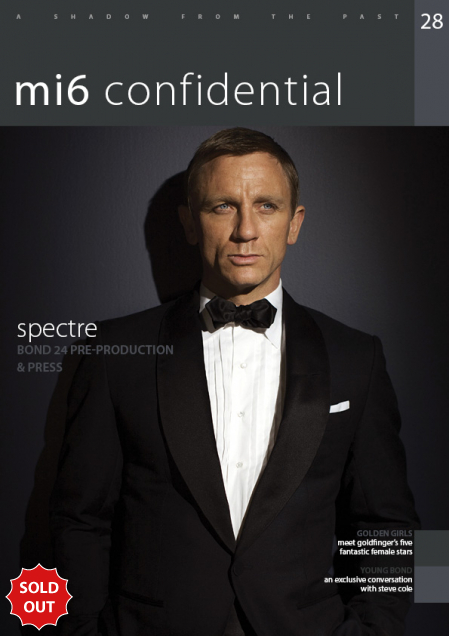 Currently Unavailable
We are out of stock of this issue or bundle.
Choose Your Country or Region
Choose Your Country or Region
issue 28, volume 8, december 2014
With days to go until Bond 24 was due to commence principal photography, the public had hitherto been met with silence on the subject. But on 4th December Sam Mendes revealed his cast and title. Titled SPECTRE, the film brings together a high calibre team that includes cast members Christoph Waltz, Lea Seydoux, Monica Bellucci, and Dave Bautista. Cinematographer Hoyte Van Hoytema joins the crew and Bond stalwarts Alexander Witt, Chris Corbould and Gary Powell all return.
This issue recaps the road to production, but also rounds out the year with a focus on 007 in print, and pays homage to 50 years of Goldfinger.
In This Issue
SPECTRE - Early impressions from the cast & crew of the 24th 007 adventure
Golden Girls - The five fantastic actresses and their timeless characters
Ernő Goldfinger - The architect who lent his name to Bond's nemesis
The Midas Touch - How production designer Ken Adam re-imagined Fort Knox
Steve Cole - The Young Bond author on the character and legacy
The Bond Connection - Fleming talks geopolitics and the need for a hero
Look Inside