mi6 confidential
magazine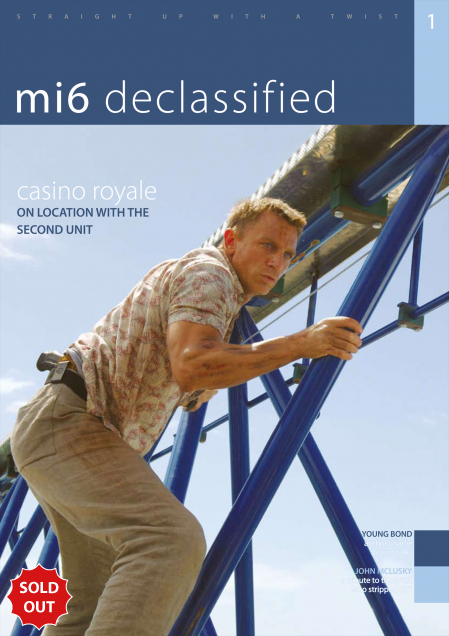 Currently Unavailable
We are out of stock of this issue or bundle.
Issue doesn't exist
Choose Your Country or Region
Choose Your Country or Region
issue 1, volume 1, october 2007
From the first novel "Casino Royale" by Ian Fleming published in 1953, to the block-buster movie adaptation in 2006 starring Daniel Craig, 007 has become one of the most popular franchises worldwide. Packed with an arsenal of fascinating features and eye-popping visuals, whether your passion is with the books, comics, games, music or films, MI6 Declassified will satisfy your appetite for all aspects of the Bond canon.
NB: In 2011 MI6 Declassified was renamed MI6 Confidential.
In This Issue
Behind the scenes of Casino Royale's action sequences
On location with Gary Powell & Alexander Witt and the second unit
Coverage of the You Only Live Twice premiere for its 40th Anniversary
A tribute to John McLusky, the creator of the face of James Bond
Author Charlie Higson reflects on Young Bond's early adventures
A look inside the Sideshow Studio and their James Bond figures
Digitizing the new generation of Bond Girls for From Russia With Love
Michael Madsen talks about his role as Falco in Die Another Day
Look Inside